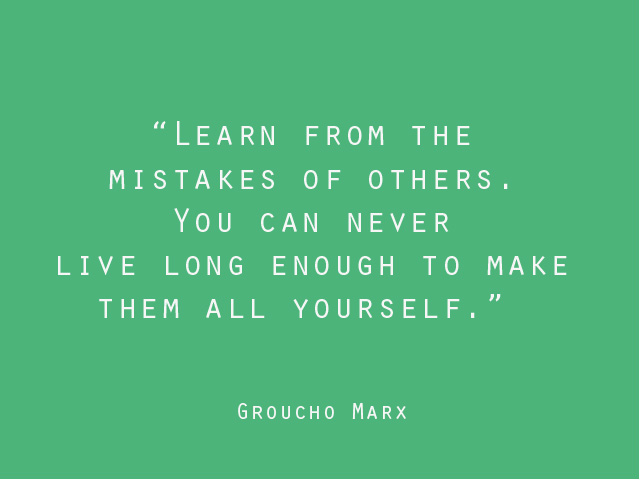 Determination is a virtue to be desired. It is appropriate and absolutely admirable to know what exactly it is you want from life, and what it is you hope to achieve in your future. We are easily impressed when we come across folks who seem to know exactly how it is they intend to go about making it big in their lives. We see that some have it all figured out, down to the very tiny details. Should we by any chance find ourselves at that point in life, then we have this nugget's best wishes. But knowing what it is that you want from life is no excuse to throw to the winds the voice of reason and caution.
It is common place to find that when others perceive that we're on the right path to our success, in envy, they may want to make silly comments with the sole-intention of distracting us from our mission. Some with the best intentions will offer us their piece of advice in the hope that we will be the better for it. Sometimes in pride, or distrust, we are tempted to throw away what everyone else thinks of our actions and remain resolute in our ways. But if for nothing at all, we take literarily the saying that goes "whom the gods would destroy, they first make mad". We must be careful to take into weighted consideration the opinions others bear of us or our actions, more so when the words are repetitive and especially from those whose good intentions toward us go without a doubt. They say that in the multitude of counsel lies the word of wisdom.
We may be certain of our course of action, confident in our ways and resolute in achieving our life's set objectives. But make your story even better, by learning from the mistakes of others, or gaining wisdom from their counsel. Whether or not we like it, we will never know it all. It is for that reason, that we must be sensitive not to take lightly the guidance that just may lead us to our desired greatness. The heavens no longer do the theatrical by speaking in the thunder; they send their verdict by the words of a mortal soul.
Regards,
Osoro.